River/Remi puppies born March 23
Basic Information
River Rae/Remi's puppies were born March 23 (on National Puppy Day). Six healthy boys and five healthy girls. These puppies come from a long line of Field Trial Goldens. You can see the health backgrounds of these little puppies on OFA.org (River Rae at Birk's Place and Remington Max at Birk's Place). These puppies should weigh around 65 to 70 pounds when they are fully grown. As all dogs shed, their coats are easy to care for. Their past siblings have gone to family homes and have been great at adapting to their new homes. I'm confident that these little guys will be extremely smart as their past siblings are and will be easy to train. They will be 8 weeks old May 18 and will be able to go to their new homes around that date.
Please fill out you contact information on the contact form tab if interested in one of these puppies. For people living out of state, I do have a contact for a carrier to transport your puppy. I have used her in the past, as well as some of my puppy families. If interested in this option, let me know. I am not responsible for your puppy once he or she leaves Birk's Place. The transportation is between you and the carrier. The puppy will need to be paid for before leaving.
Update: 4 males available. See below pictures.
Reserve A Puppy
Deposit: $300
To reserve a pup from this litter, please contact us.
Parents
Remington Max at Birk's Place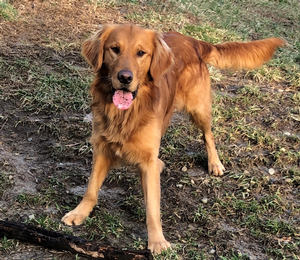 River Rae at Birk's Place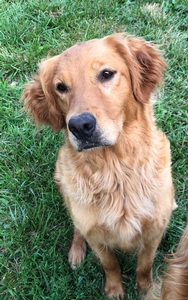 Request More Information or Call 573-680-0747