River Rae/Remi Puppies Fall 2021
Basic Information
River/Remi (Remington) are expecting puppies mid November. These puppies will be medium to darker Golden in color and adult weight between 55 to 75 pounds. I kept Denali from their previous litter. See pictures. Depending on their birth date, these puppies will be available to go home mid-January. Both River and Remi have cleared hips thru OFA (River AKC SS05967001/Remi AKC SS07755203). Also DNA tests have been done on both. Please fill out your contact information on the contact tab if interested in these puppies. Also indicated if you have or had a Golden. I always like to speak with my puppy families. Once I know for sure how many puppies River is expecting (doing X ray first part of November), I will be accepting more deposits.
Reserve A Puppy
Deposit: $300
To reserve a pup from this litter, please contact us.
Parents
Remington Max at Birk's Place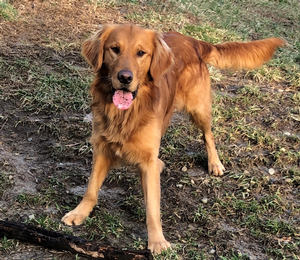 River Rae at Birk's Place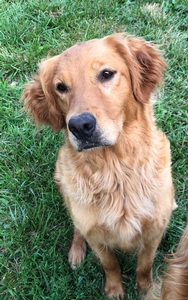 Request More Information or Call 573-680-0747
Pups From This Litter
We currently have no puppies from this litter. We will be loading individual pup information and photos as they become available. If you would like to be notified, please contact us and we will notify you when they have puppies.